New Indonesian artist
Nadila Ernesta
won the award '
Best Asian Super Model 2011
' in South Korea.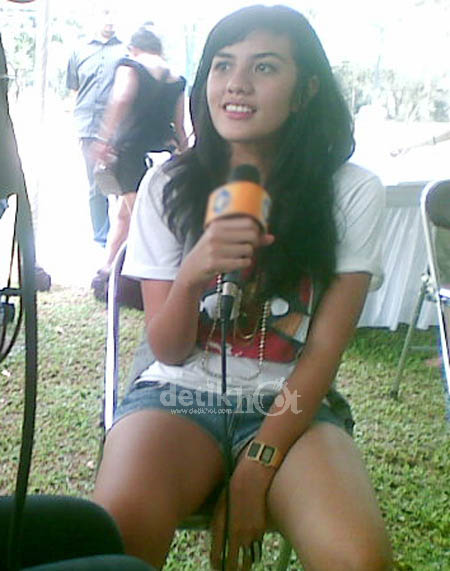 In such event, the girl born in February 4, 1988 that the rivals have so heavy. Among these models from Malaysia, China, Philippines, Hong Kong, Singapore, India, Thailand, Vietnam, Taiwan, Japan, Mongolia and South Korea. But eventually the player the movie 'Ghost Houses Ampera' that can win the award of the 'Model Star Award' or 'Best Asian Super Model 2011 from Indonesia'.
"It's true there are 2 events. The first event that there are juries there and that I penjuriannya that have been performed in Jakarta. And I already know I can award, but I do not imagine it feels to receive it,"says Nadila when met at Graha Obor, Jalan Bangka Raya, Kemang, South Jakarta, on Monday (1/24/2011).
Nadila did not expect to get the award. When receiving the award was the daughter of Jessi and Irine Iknata Imelda Hamid Hamid was too nervous.
"It's good really, not have thought. Ngga ever in the brain I can kepikirian award. Until there was segrogi it well, climbed onto the stage to meet other Asian people," he explained.
The event is followed by Nadila named 'Asia Model Festival Awards 2011' held on 18 to 19 January 2011 in South Korea. The event was attended by 12 Asian countries with 24 participants.